Nurture Connection
A network that promotes strong, positive, and nurturing early relationships to build healthier, more connected communities.
Our Leadership Constellation
Our mission is fueled by the commitment and ingenuity of invested partners working side by side at all levels to promote Early Relational Health.
A Foundation for Flourishing
Early Relational Health (ERH), achieved through positive and enduring emotional connection in the earliest years, is vital for creating the foundation for healthy development and lifelong health and well-being.
Families Are Our Guides
Nurture Connection's mission is made powerful by the generational knowledge that flows through families — shaped by the wisdom and beauty of all cultures and traditions.
This Month at Nurture Connection
State Leadership and Policy Action to Advance Early Relational Health
A New ERH Policy Report from Nurture Connection
Nurture Connection's report on "State Leadership and Policy Action to Advance Early Relational Health" by Kay Johnson,  Geoffrey Nagle, and David Willis, documents how states are advancing policies and systemic changes that support ERH and family well-being. Highlighting policies and strategies that advance ERH in six states – New Jersey, Oregon, Washington, California, Michigan, and Vermont – the report points to varied ways states can improve the lives of families and children prenatal to three.
Community by community, we are building a networked and engaged movement in partnership with parents and families.
Through our collective commitment and effort, we can make sure that every child is cared for and valued, every family is supported and heard, and every community is made stronger through positive and enduring emotional connection.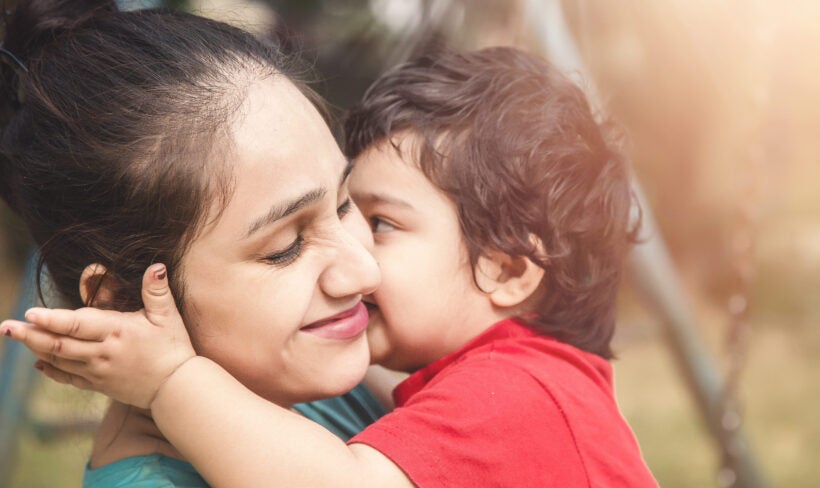 Preventing Childhood Toxic Stress: Partnering With Families and Communities to Promote Relational Health (American Academy of Pediatrics Policy Statement)
By focusing on the safe, stable, and nurturing relationships (SSNRs) that buffer adversity and build resilience, pediatric care is on the cusp of a paradigm shift that could reprioritize clinical activities, rewrite research agendas, and realign our collective advocacy.
Read More >
Perspectives on Early Relational Health (ERH) Video Series
"The Perspectives on Early Relational Health" series brings together a diverse group of parents, pediatricians, researchers, and providers to share their perspectives on why Early Relational Health matters and what they are doing to support and promote foundational early relationships. In the "Foundations of Emotional Connection" session, David Willis, MD, speaks with Dr. Junlei Li (Harvard Graduate School of Education) about the mutuality, or bi-directionality, of early relationships and what these healthy early relationships can look like across cultures and contexts.
Watch Now >
How to Communicate Effectively About Early Relational Health: What It Is and Why It Matters
This guide is meant to be a tool to help the many voices supporting and working on Early Relational Health to speak the same language and spread awareness, spark interest, advocate holistically, and accelerate change.
Explore Guide >